Feel Free to Prosper

Two Weeks to Unexpected Income with the Simplest Prosperity Laws Available
Marilyn Jenett's Feel Free to Prosper book, destined to become a classic, is a simple, fast, and practical approach to prosperity — a compilation of this renowned prosperity mentor's finest teachings.
Her unique, easy-to-grasp style will take the mystery out of these esoteric laws.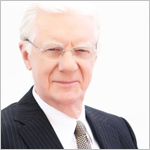 "If you have an intense desire to live a prosperous life, this book is for you! Marilyn Jenett shares the wisdom and understanding you need to immediately attract prosperity."
— Bob Proctor, world-renowned speaker and mentor, and author of The ABCs of Success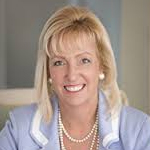 "You need look no further than the pages of this great masterpiece."
— Peggy McColl, New York Times bestselling author
From Penguin Random House, available worldwide at major booksellers in paperback, ebook and audiobook narrated by Marilyn.
Feel Free to Prosper:

An Entrepreneurial Memoir of Synchronicity and Guidance
Marilyn's fascinating memoir that captivates readers around the globe is currently free to read online and will soon be published.
She promises if you read it, you will never look at your business — or your life — in the same way again.
"Marilyn's entrepreneurial memoir is a very engaging tale about a life of Synchronicity and life flow, gripping in its detail and honesty. As she demonstrates, an extraordinary life is waiting for all of us, and begins with the discovery that in our hearts lives a very reliable intuitive guidance. This guidance is always there, ready and available. All we have to do is let go of our purely egoic desires and tune into what our souls really want in this life. Then we can use a strength of belief and courage to take advantage of all the mysterious coincidences that are there to advance our destiny. Marilyn illuminates this process for all to see."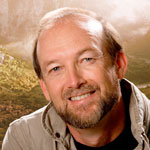 — James Redfield, #1 New York Times bestselling author of The Celestine Prophecy Series of Books
"Refreshing. Intriguing. Captivating. Finally in this crowded marketplace of self-help and spirituality books, this unique and brilliant treasure comes along. I believe Marilyn's book is destined to impact the lives of millions! I love it and believe you will too."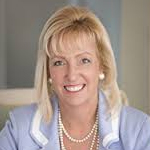 — Peggy McColl, New York Times bestselling author
eBooks
Body Prosperity — for Men and Women
Marilyn states that the elements in the 58-page, beautifully formatted Body Prosperity eBook can truly change — or even save — your life.
It contains her knowledge on the topic of body prosperity, the mental and spiritual laws that relate to it, valuable advice from renowned medical doctors and other experts, and some of Marilyn's favorite fitness and nutrition tips that she knows will be of great value to you.  $12.95  
Feel Free to Prosper Students in Their Own Words
Free Inspiring eBook
Students of Marilyn Jenett and the Feel Free to Prosper® program inspire others to overcome limitation by applying prosperity laws.
This inspiring eBook contains the compelling student stories that are featured in Marilyn's book published by Penguin Random House. Let these students inspire you in their own words with their genuine and heartfelt accounts of the results they experienced with the Feel Free to Prosper program. Shown here is Marilyn's student, Olympic Medalist Catherine Garceau.
Universal Secrets of the Major Holidays 
Special Edition eBook
This extraordinary ebook is a collection of Marilyn's 27 holiday tributes that bring out the deeper, more universal interpretation of each holiday as it relates to prosperity laws, prosperity consciousness, and our higher spiritual natures.
In every holiday there really is a "hidden" meaning and lessons to be learned that transcend all faiths, belief systems and cultures. Everyone, from any walk of life, can experience and apply the wisdom contained in each holiday, whether or not it is personally celebrated. A beautiful gift item. $12.95